Hi! I'm Yoli, a small streamer and content creator!
Scroll down for info about me, my stream, my goals, and how you can support me!
Icons (Left to Right): Twitch, Tiktok, Twitter, Instagram, YouTube, Discord, Fiverr, E-mail
Please direct all business inquiries to my e-mail and I can send you more info about me, as well as my media kit!
If you're looking to support me financially (which is never an obligation), here is my Donation Link and my Amazon wishlist! <3
About Me
My name is Yoli and I'm a 20 year old, Chinese/Taiwanese-American streamer on Twitch! I currently stream Genshin Impact and am supporting The Trevor Project!

Outside of streaming, I'm a full-time college student studying mathematics, statistics, and machine learning.

On the side, I'm a freelance artist who designs stream assets; see below for more info on my commissions!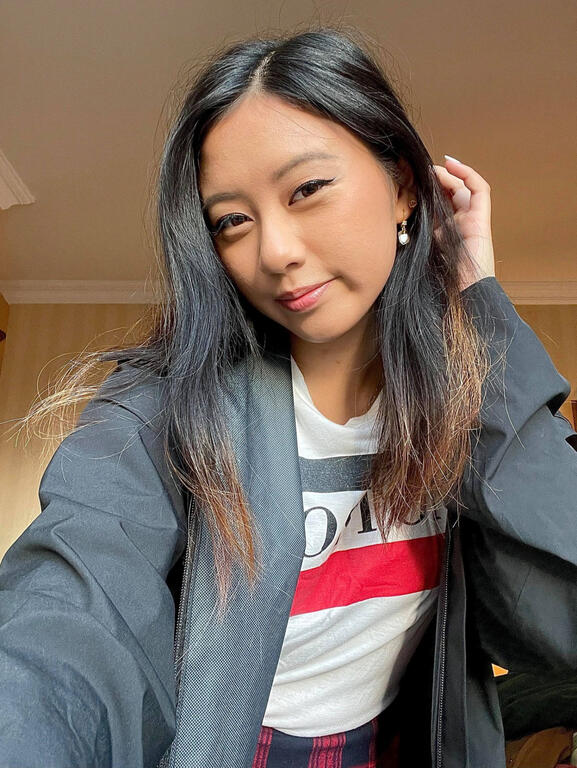 My Goals
For me, streaming is a passion project. Through my channel and my socials, my dream is to be able to raise money for causes that I care about and anything not donated is either re-invested into my stream or into the community through supporting small online businesses!

50% of all money made through my stream and my Twitch channel are donated!

* $150 for Stop AAPI Hate in March, April, & May
* $110 for The Trevor Project in June & July

August & September: Breast Cancer Research Foundation!
Art Commissions
In my free time, I'm a freelance asset artist! All of my stream assets (except for my emotes) were self-made.

Through Fiverr, I make scenes, overlays, & panels for other streamers.

You can see more info about my commissions in detail, alongside samples and pricing, at THIS LINK.

If you ever have any questions, send me a message on Discord or an e-mail!
Free Assets
Enhancing your channel can be hard for newer streamers who can't afford to commission artists for assets or buy nice equipment. To make streaming just a bit more accessible, I've been designing and posting free asset collections on my Ko-fi!

These sets are completely free to use with no credit necessary and if you'd like to make a donation or leave a tip, you're more than welcome to!
I currently only have 1 set available (Cherry Bomb) but plan to makemore! The set has 3 scenes, 3 labels, a 4:3 border, a chatbox, and 8 panels!

Follow my Ko-fi to find out when I make more!
Supporting my Stream
Financial/monetary support is NEVER expected in my channel or any of my socials. I appreciate every view, comment, chat, or follow I receive and I cannot express enough how incredibly grateful I am for the support I've already received on Twitch and my other socials.

However, all monetary help greatly and allow me to improve my stream and also continue working towards my goals of making a difference! Consider subscribing to my Twitch, donating, gifting me Discord Nitro, buying from my Amazon Wishlist, or buying me a Ko-Fi. TYSM! <3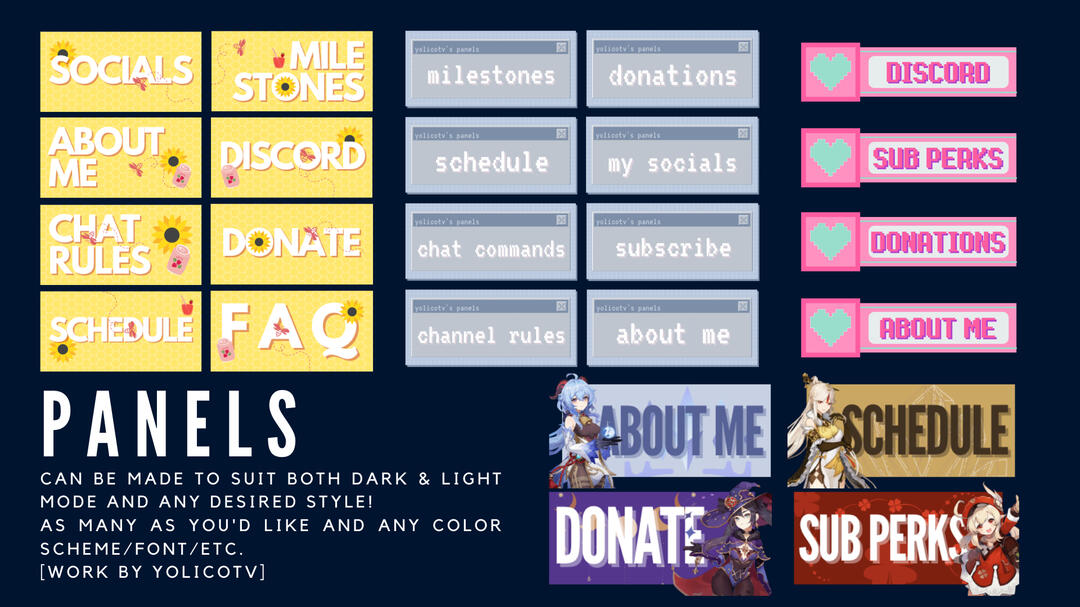 Icons (Left to Right): Twitch, Streamlabs Donation, Ko-fi, Amazon Wishlist
© Cayce Pollard. All rights reserved.