Hi! I'm Yoli, a small streamer, content creator, and amateur stream asset designer!
Links:
Icons (Left to Right): Twitch, Tiktok, Twitter, Instagram, YouTube, Discord, Fiverr, E-mail, Etsy
Please direct all business inquiries to my e-mail and I can send you more info about me, as well as my media kit!
If you're looking to support me financially (which is never an obligation), here is my Donation Link and my Amazon wishlist! <3
About Me
My name is Yoli and I'm a 21 year old, Chinese/Taiwanese-American streamer on Twitch! I currently stream Genshin Impact and aim to raise money for various causes! I also play League of Legends, Valorant, Pokemon Legends: Arceus, and Animal Crossing: New Horizons.

Outside of streaming, I'm a college student and post-graduation, will be working as a full-time software engineer!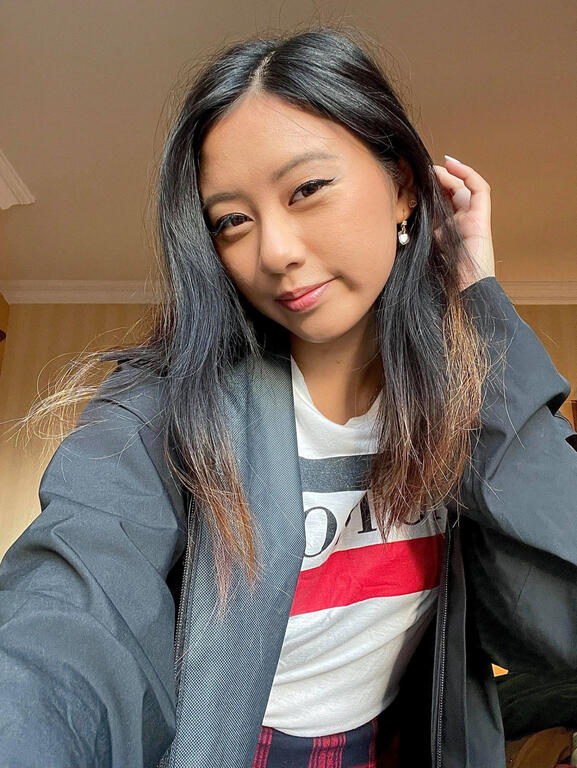 Supporting my Stream
Financial/monetary support is NEVER expected in my channel or any of my socials. I appreciate every view, comment, chat, or follow I receive and I cannot express enough how incredibly grateful I am for the support I've already received on Twitch and my other socials.

However, all monetary help greatly and allow me to improve my stream and also continue working towards my goals of making a difference! Consider subscribing to my Twitch, donating, gifting me Discord Nitro, buying from my Amazon Wishlist, or buying me a Ko-Fi. TYSM! <3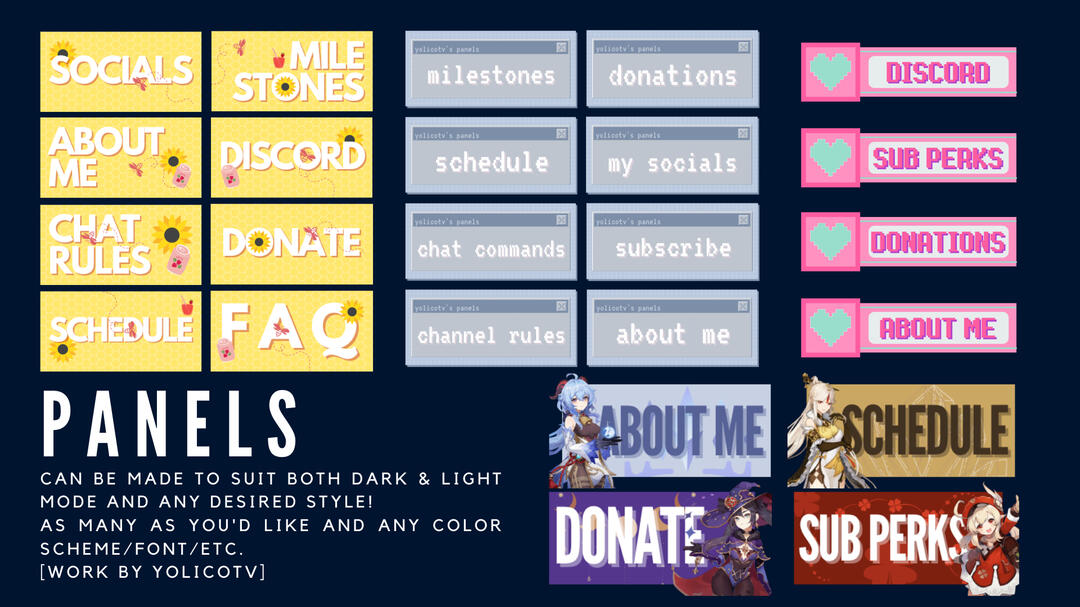 Icons (Left to Right): Twitch, Streamlabs Donation, Ko-fi, Amazon Wishlist
My Goals
For me, streaming is a passion project. Through my channel and my socials, my dream is to be able to raise money for causes that I care about and anything not donated is either re-invested into my stream or into the community through supporting small online businesses!

* $150 for Stop AAPI Hate in March, April, & May
* $110 for The Trevor Project in June & July
* $170 for Breast Cancer Awareness in August, September, & October
* $100 for Victims of the Oxford High School Shooting in December
* $50 for Doctors without Borders in January
Asset Art
When I first started out with streaming, I was lucky to be able to design all of my own assets (panels, scenes, overlays), but I know this isn't an option for everyone!

Premade or custom Twitch assets are available through my Etsy and Ko-fi (links below)! Since I'm not a professional and I want to help keep the entry bar low for new streamers, all of my content is priced affordably.

I also make custom commissions through Fiverr!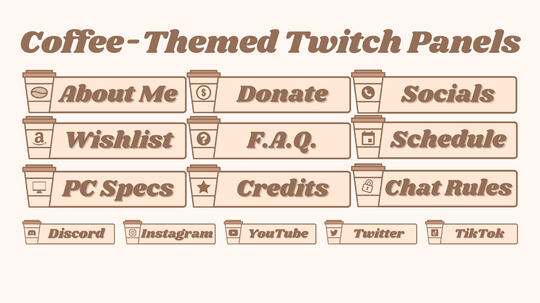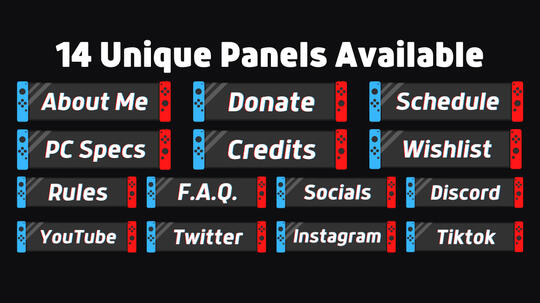 © Cayce Pollard. All rights reserved.